Providing the best quality!
Create your own perfect world!

Party Destination Grid is 3D social virtual world. The system is running on state of the art high performance technology. OpenSimulator is the leading open source software for the multi-grid-platform.
The grid is free to join. For the community donations are greatly appreciated. People can enjoy the community and older members will provide assistance to the newer ones.
People can explore the Party Destination Grid, socialize, participate in groups activities and create or trade services with other users. Let yourself be a part of our virtual life. So please do invite all your friends to join Party Destination Grid.
Besides the normal daily routine members will be able to join parties, participate in contests, win award, find freebieplaces and more.
The Party Destination Grid allows gaming, gambling and camping, if the users create and use such content.
The beginning of something remarkable!
In Party Destination Grid every day is fun in many regions. For all members is this unforgettable experience and they want to fell it every day.
In grid all members created harmony and if you see it in you are cordially invited. Members can also create their creation and share it with other members.
Get place for your imagination!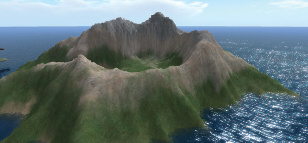 Are you a creator? Party Destination Grid offers creators free store rentals to help you get started!
Want to your own region? Full Regions are only 20€ or 27US$.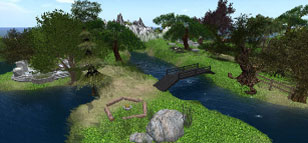 Party Destination Grid offers home rentals in an upscale beach community called "White Sands" each home is unique and set on it's own parcel giving you the rights to control media and privacy.
Learn more